Can Cameroon's Biya Turn the Corner This Time?
In the past, Biya has resorted to strongman tactics rather than working with different ethnic and regional groups to find solutions to urgent problems. The time has come for him to turn the tide and he can do this by taking specific action, writes Julius A. Amin for The Conversation.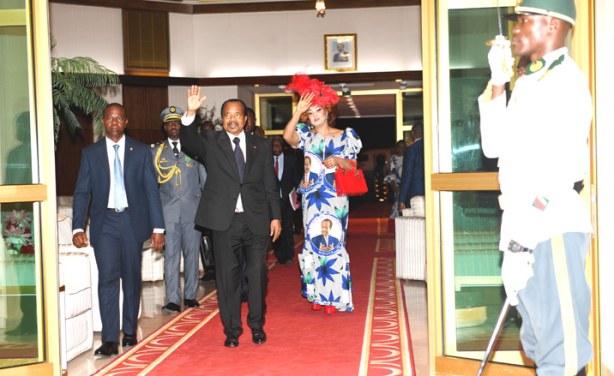 Cameroon President Paul Biya and his wife Chantal return to Yaounde after an election campaign visit to Maroua on 29 September 2018.
InFocus
President Paul Biya has been sworn into serve his seventh consecutive term as the head of state. Reports say his closest rival Professor Maurice Kamto has been detained by security ... Read more »

Paul Biya is set to be sworn in for a seventh term as president amid unrest, arrests and calls by the opposition for a vote recount. Read more »

Despite several calls for an inclusive dialogue, Paul Biya in his swearing-in speech still thinks "negative forces took advantage of some worker complaints to execute their ... Read more »