Nigerians Up In Arms at Shiite Leader's Hefty Food Bill
Some Nigerians are shocked when Information Minister Lai Mohammed said that it costs U.S.$9.600 monthly, to feed detained Shiite leader Ibrahim El Zakzaky. The Shiite leader has been in detention since December 2015 after a clampdown on his Shiite movement, in which 347 supporters were killed by soldiers.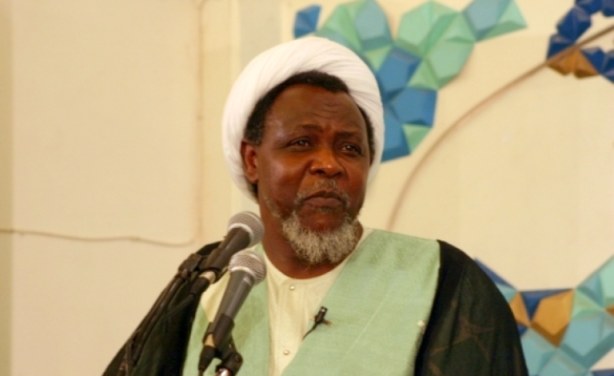 Sheikh Ibrahim El-Zakzaky.
Nigeria: Nigerian Govt Spends U.S.$9.6K Monthly to Feed El-Zakzaky

Premium Times, 8 November 2018

Nigeria's Information minister, Lai Mohammed, has claimed that the government spends about N3.5 million monthly to feed a Shiite cleric who has been detained by government for over… Read more »

Nigeria: Oak TV Apologises for Releasing Lai Mohammed's El-Zakzaky Footage

Guardian, 8 November 2018

Barely 24 hours after a News platform, Oak Tv, published a footage of Nigeria's minister of information, Lai Mohammed, the platform has apologised for doing so. Read more »

Nigeria: Oak TV Apologises to Minister Over N3.5 Million El-Zakzaky Feeding Video

Premium Times, 8 November 2018

Oak Television has apologised to the Minister of Information, Lai Muhammed, over a video in which the minister claimed the federal government spends N3.5 million monthly to feed… Read more »
InFocus
The leader of the Islamic Movement in Nigeria, Ibrahim El-Zakzaky, and his wife Zeena El-Zakzaky, have been denied bail application by a State High Court in Kaduna. El-Zakzaky has ... Read more »