Workers Protest Job Cuts at Broadcaster, Demand New Funding Model
A grievance letter written by workers at the South African Broadcasting Corporation has listed several demands which includes a revolt against retrenchments, the removal of the current SABC board and a new funding model for the embattled company. The SABC previously announced plans to let go of 981 of their 3,377 permanent employees and 1,200 of the 2,400 freelance journalists.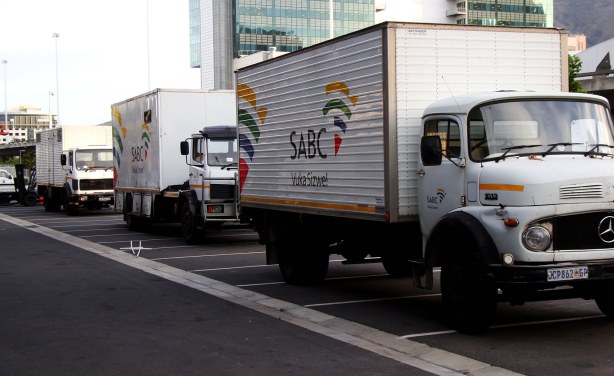 Trucks of the SABC (file photo).
InFocus
The SABC will let go of 981 of their 3,377 permanent employees and 1,200 of the 2,400 freelance journalists. "We are technically insolvent as an organisation and are not able to ... Read more »

The cash-strapped public broadcaster has been embroiled in financial mismanagement and leadership woes for years. Despite denials of looming retrenchments, it has issued a ... Read more »