Wholly Made-in-Africa Smart Phone to Debut in 2019
Ashish Thakkar, founder of Mara Corporation, said at a conference in Johannesburg that none of the 400 million smartphones being used across Africa are manufactured on the continent."We are the consumers, but we're not the value creators", he said.
The young entrepreneur received an enthusiastic reception as he presented a prototype of a made-in-Africa phone at the closing plenary of the Africa Investment Forum, convened by the African Development Bank in Johannesburg. For the first time, Thakkar said, Africans and others will be able to buy a phone made in Africa - initially Rwanda and South Africa. The new #maraphone was among the highlights of a conference that drew over 1000 participants from development financial institutions across Africa and the world, along with businesses and high-level government officials, attending to conclude investments for African development.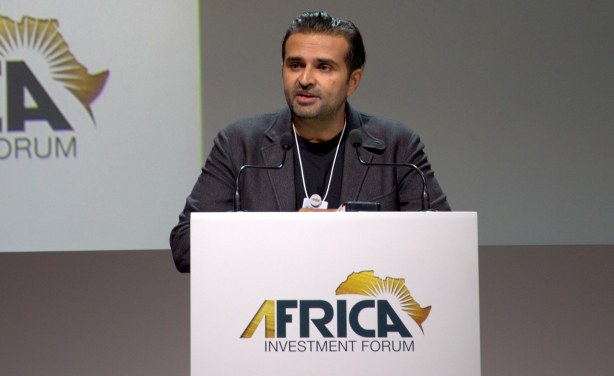 Ashish Thakkar presents the Mara Phone to Africa Investment Forum in Johannesburg.