WHO Braced for Six More Months of Ebola in DR Congo
The latest outbreak of the deadly Ebola virus in north-eastern Democratic Republic of Congo has killed over 209 people, World Health Organization emergency response chief Peter Salama says.
"It is very hard to predict timeframes in an outbreak as complicated as this, with so many variables that are outside our control, but certainly we're planning on at least another six months before we can declare this outbreak over," Salama told the media in Geneva.
Congo-Kinshasa: WHO Braces for Six More Months of Ebola

Deutsche Welle, 13 November 2018

Over 200 people have died in the worst outbreak of Ebola on record in the Democratic Republic of Congo, the WHO said, warning that it could be six more months before efforts to… Read more »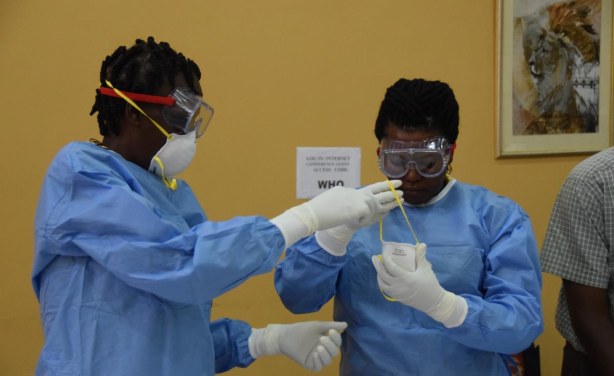 Health workers practice proper donning of protective gear during the training on vaccination against Ebola.
InFocus
The current epidemic, the country's tenth, is on track to surpass the previous largest outbreak in 1976, that led to 280 deaths Read more »

The World Health Organization is supporting the 10 countries bordering DR Congo to heighten vigilance on Ebola by strengthening capacity for preventing, detecting, investigating ... Read more »