Is Land Expropriation a 'Done Deal' in South Africa?
Parliament's Joint Constitutional Review Committee has been mandated to consider whether a constitutional amendment is needed to ease expropriation of land without compensation. This, according to The Daily Maverick's Marianne Merten, is a foregone conclusion.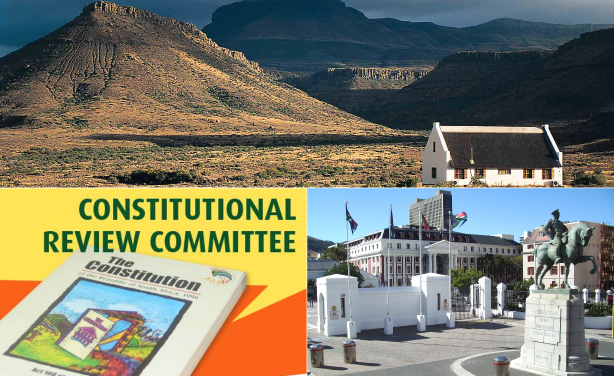 Top: A farmhouse in the Free State. Bottom-left: Media image of the Constitutional Review Committee. Bottom-right: The National Assembly building in Cape Town.