Do You Know Your Role in Fighting Diabetes?
As World Diabetes Day is observed, the World Health Organisation warns that if left untreated, diabetes can be deadly. Diabetes is a chronic disease that occurs either when the pancreas does not produce enough insulin or when the body cannot effectively use the insulin it produces, it is the major cause of blindness, kidney failure, heart attack, stroke, and lower limb amputation, according to the WHO.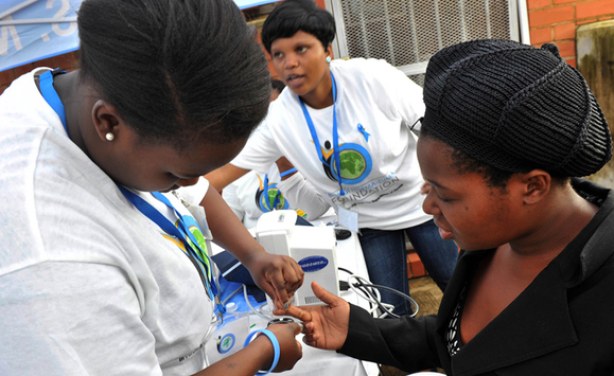 Community members get tested for sicknesses such as high blood pressure and diabetes at Prince Mshiyeni Memorial Hospital during the World Diabetes Day awareness campaign led by MaNgema Zuma in Umlazi, South Coast of KwaZulu-Natal (file photo).
Video
Author:

AllAfrica

Publisher:

Publication Date:

20 July 2018

Most African countries are putting measures in place to prevent deaths from noncommunicable diseases like cancer. Tanzania is injecting funding to ... see more »
InFocus
Diabetes is responsible for vision loss among adults beteen the ages of 20-74 years. The main diabetes-related medical problem known as diabetic retinopathy occurs when there is ... Read more »

Diabetes, a disease emanating from uncontrolled blood sugar is on the rise in Africa and experts believe now is the time to invest and tame the menace. Read more »