A Year After Mugabe's Fall, It's All Doom, Gloom For Zimbabweans
Exactly a year on since the military takeover that ousted former president Robert Mugabe, the evidence speaks for itself - President Emmerson Mnangagwa is tied on trying to consolidate his grip on power, honour his many promises, and deal with the country's unyielding economy. Although he was held out by many as the best hope to spearhead an economic recovery, the dire financial problems of the Mugabe era haunt the new reality, definitely not what Zimbabweans expected.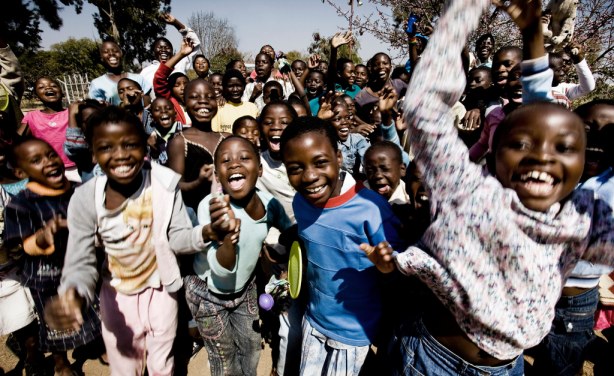 Bleak future for Zimbabwe's children.
Africa: Zimbabwe's President Urges Continent to Fight Corruption

The Herald, 19 November 2018

President Mnangagwa yesterday said it is necessary for all African countries to fight corruption within their respective jurisdictions, as the recent launch of a Continental Free… Read more »

Zimbabwe: The Nation Marks One Year After Mugabe's Ouster

VOA, 16 November 2018

One year ago, Zimbabwe's Robert Mugabe resigned after 37 years in power. Some Zimbabweans say not much has changed since then, despite vows by new President Emmerson Mnangagwa to… Read more »

Zimbabwe: Govt Expects Tourism Boom

The Herald, 15 November 2018

Government is putting in place measures to accommodate the influx of tourists expected after Zimbabwe was named one of the best countries in the world to visit in 2019, a Cabinet… Read more »

Zimbabwe: Probe 2008 Poll Killings Too, Opposition Activist Demands

New Zimbabwe, 13 November 2018

The Commission of Enquiry into the August 1 Harare killings should also investigate the 2008 election violence which left hundreds of opposition supporters dead and many others… Read more »

Zimbabwe: Unity, Peace Key to FDI - Mnangagwa

The Herald, 12 November 2018

The peace and unity prevailing in Zimbabwe are the cornerstone to its modernisation and a prerequisite for attracting foreign investment, President Mnangagwa has said. Read more »

Zimbabwe: UK Politicians Urge Lifting Ban on Zimbabwe Attending the Cenotaph

New Zimbabwe, 9 November 2018

Senior UK politicians and military leaders have called for the lifting of a ban against Zimbabwe participating in commemorations remembering those killed in the two world wars. Read more »

Zimbabwe: Hey America, It's Time to End Zimbabwe's Economic Punishment

African Arguments, 8 November 2018

Almost a year since Robert Mugabe was removed and months since elections, Zimbabwe's economic crisis continues to deepen. A severe lack of foreign currency has crippled local… Read more »

Zimbabwe: Mugabe Son-in-Law's Freedom Bid Flops, Trial Date Set

New Zimbabwe, 8 November 2018

Former President Robert Mugabe's son-in-law unsuccessfully challenged his continued remand Wednesday after being told he was to be jointly charged with a former Air Zimbabwe… Read more »

Zimbabwe: Mnangagwa - 12 Months On

The Herald, 7 November 2018

Yesterday, November 6, 2018, marked a year since one of the darkest days in President Mnangagwa's political life. Read more »

Zimbabwe: Once Again Hope Deferred in Zim

Zimbabwe Independent, 26 October 2018

THE hope that was generated by the removal of Robert Mugabe from power in the November coup in Zimbabwe was always provisional and tainted by the persistence of Zanu PF's legacy. Read more »

Zimbabwe: Businesses Want Dollars, Not 'Bond Notes'

VOA, 26 October 2018

In Zimbabwe, where an economic meltdown grows worse, businesses increasingly want payments to be made in U.S. dollars. The government has printed its own currency, called bond… Read more »