South African Health Minister 'Blames Immigrants for Own Failure'
South African Health Minister Aaron Motsoaledi has said that undocumented immigrants are flooding into the country and overburdening clinics and hospitals. Writing for Bhekisisa, Savo Heleta, Sharon Ekambaram and Sibongile Tshabalala say that his claim is not supported by the facts and that it is "scapegoating of immigrants in order to hide government's massive failure to improve the lives of millions of destitute South Africans".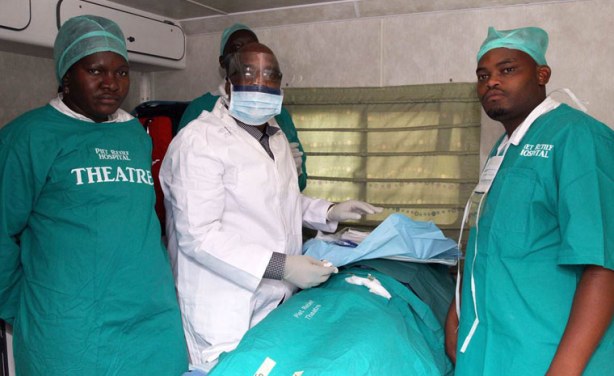 Minister of Health Aaron Motsoaledi performs a circumcision operation on World Aids Day in 2013.
InFocus
The first set of enabling legislation paving the way for universal healthcare in South Africa has been gazetted by Cabinet, Health Minister Aaron Motsoaledi has announced. ... Read more »