What South Africa's ConCourt Judgment On Protests Means
Thami Nkosi, a campaign organiser for the advocacy group Right to Know, has said that the Constitutional Court ruling stating that it is unlawful and unconstitutional to criminalise public protests of more than 15 people is a major win for social movements who use protests as a means of dissent.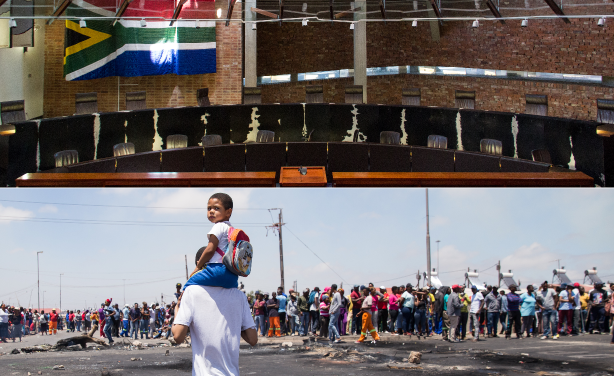 Top: Constitutional Court benches. Bottom: A protest in Vredenburg.