Ethiopian Opposition Leader Mideksa to Head Electoral Body
Birtukan Mideksa recently returned to the country after seven years in exile in the United States. Prime Minister Abiy Ahmed has promised to deliver a credible election in 2020.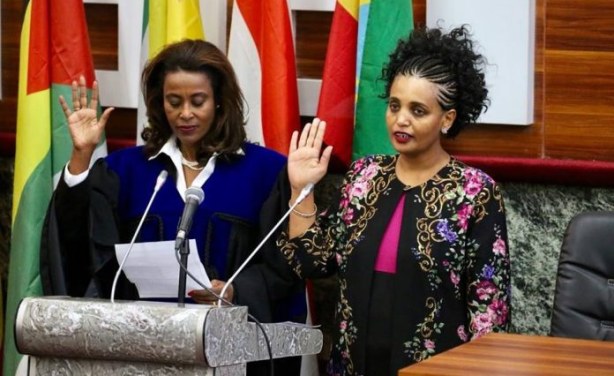 The House of Peoples` Representatives appointed Birtukan Mideksa as the new Chairperson of the National Electoral Board today.
InFocus
Ethiopia is certainly leading the way in terms of gender parity and inclusivity. The dust has hardly settled since the recent appointment of a new Cabinet that is half female and ... Read more »

Ethiopia's President Mulatu Teshome has resigned - and the Addis Standard reports on Twitter that Sahle-Work Zewde, the United Nations Special Representative to the African Union ... Read more »