Voting Begins in Mozambique for Rerun of Local Election
A rerun of the municipal elections at eight polling stations in Marromeu follows the rejection of the town's previous results by the Constitutional Council, the country's highest body in matters of constitutional and electoral law.
Mozambique: Voting Opens in Marromeu With Mixed Turnout

Mozambique News Reports And Clippings, 22 November 2018

Voting has started in the 8 polling stations in Marromeu in which people are voting again in local elections. At 25 de Junho primary school with 6 of the polling stations, turnout… Read more »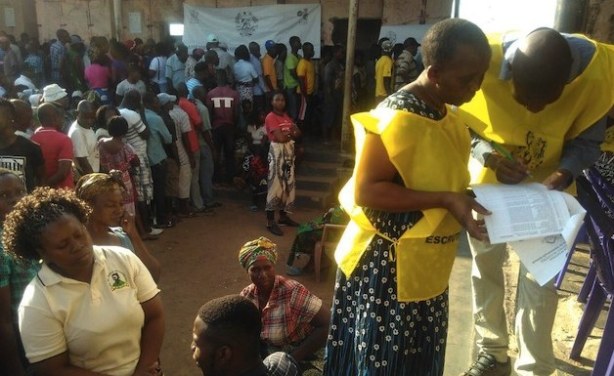 Renamo claims that extra ballot papers were given to Frelimo members during municipal elections.
Mozambique: Rerun of Marromeu Election Confirmed for Thursday

AIM, 20 November 2018

As expected, the Mozambican government has fixed Thursday, 22 November, as the date for the rerun of the municipal elections at eight polling stations in the town of Marromeu, in… Read more »

Mozambique: Frelimo Condemns Threats of Return to War

AIM, 21 November 2018

Mozambique's ruling Frelimo Party has condemned the implicit threat of a return to war made on Tuesday by Ossufo Momade, the interim coordinator of the political commission of the… Read more »

Mozambique: Constitutional Council Validates Elections, Except in Marromeu

AIM, 14 November 2018

The Constitutional Council, Mozambique's highest body in matters of constitutional and electoral law, on Wednesday validated and proclaimed the results of the 10 October local… Read more »
InFocus
With just three weeks to go before elections, the position of two prominent candidates for mayor are still being debated by the courts, and a third was rejected, writes Mozambique ... Read more »