Meet the South African Artist Who Turns Scrap Into Robots
"I have been good with my hands since I was a young boy of eight," said Hoosain Dixon, Bridgetown's 'Robot Man' who turns scrap metal into robot-styled art pieces.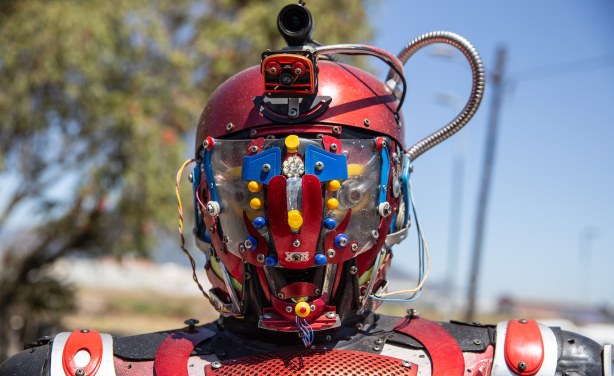 Bridgetown's "Robot Man" sits at a little table outside his house filled with pieces of scrap from a nearby dump site. Near him is his latest creation, Robot 5 (R5) which took about two months to ...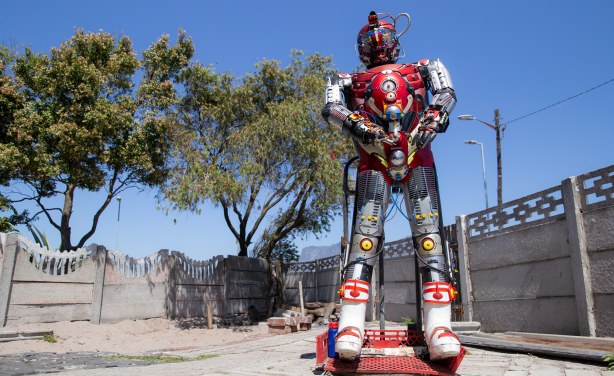 Robot 5 greets visitors to Hoosain Dixon's yard.