Ghost Voters Haunt Mozambique's Local Elections
The local branch of the national electoral body has reportedly announced results from the election rerun in eight Marromeu polling stations, which bear no relation at all to the parallel count done at the polling stations by election observers. These official results allegedly gave an impossible turnout, and transformed a victory for the main opposition party, Renamo, into a triumph for the ruling Frelimo Party.
Mozambique: Ghost Voters Give Ruling Party Victory in Marromeu

Mozambique News Reports And Clippings, 26 November 2018

Frelimo won by 772 votes in Marromeu the district elections commission (CDE) announced Friday, 23 November, compared to an independent count which showed a Renamo victory by 3656… Read more »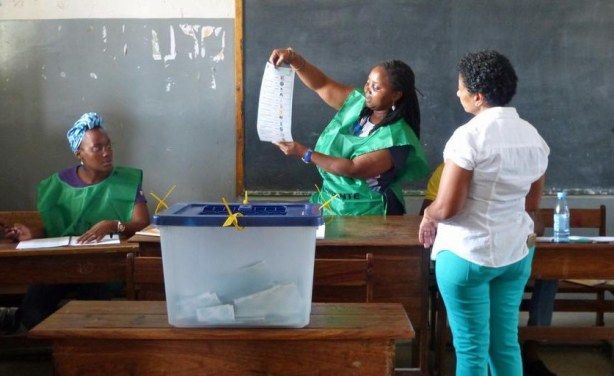 Mozambique elections.
Documents
Author:

Centro de Integridade Publica

Publisher:

Publication Date:

26 November 2018

In the attached pdf we give detailed tables of the Marromeu results. see more »
InFocus
A rerun of the municipal elections at eight polling stations in Marromeu follows the rejection of the town's previous results by the Constitutional Council, the country's highest ... Read more »