Cout Dismisses Bid to Interdict Land Expropriation Report
Conservative lobby group AfriForum's urgent application to interdict the adoption of the Constitutional Review Committee's first report into land expropriation without compensation has been dismissed.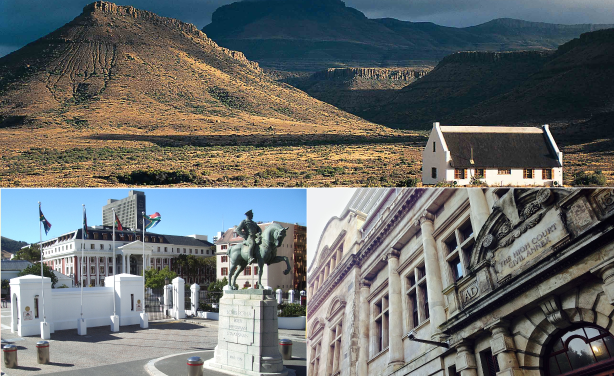 Top: Farmhouse in the Free State. Bottom-left: National Assembly building. Bottom-right: Exterior of the Western Cape High Court.
InFocus
The Joint Constitutional Review Committee has adopted a resolution that Section 25 of the Constitution be amended to allow expropriation without compensation. The process will now ... Read more »

Parliament's Joint Constitutional Review Committee has been mandated to consider whether a constitutional amendment is needed to ease expropriation of land without compensation. ... Read more »

As public hearings on land expropriation without compensation continue to draw mixed reactions, The Conversation's Steven Friedman believes that President Ramaphosa's announcement ... Read more »