Al-Shabaab Attack on Somali Cleric's Compound Kills 15
Officials and witnesses say Al-Shabaab militants have attacked the compound of Sufi cleric, Sheikh Abdiweli Ali Elmi in the central Somali town of Galkayo, killing him and at least 14 other people.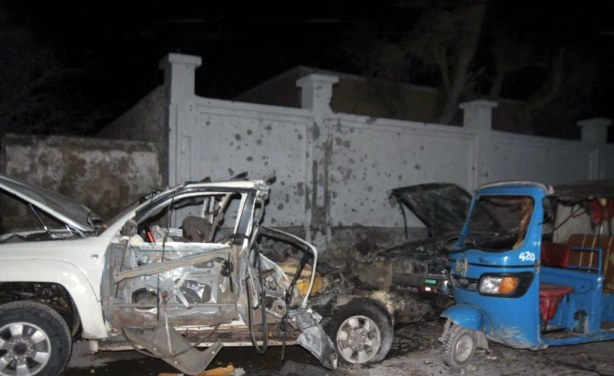 Violent extremists have carried out bombings in the Somali capital of Mogadishu on various occasions. Shown here is the aftermath of a car bomb attack on the city's Banadir Beach hotel on 25 August 2016.
InFocus
The U.S. has said that the air strikes has reduced Al-Shabaab's ability to plot future attacks, disrupt its leadership networks and stifle its ability to move freely within the ... Read more »

The death toll from Friday's car bomb blasts in Somalia's capital has climbed to 52, according to admission records from five hospitals. Somali security officials who responded to ... Read more »