Post-Poll Violence Inquiry Under Fire for Not Inviting Mnangagwa
The outcry comes after the commission announced that it had closed the interview stage and was now collating and analysing data with a view of tabling the report before President Emmerson Mnangagwa. While the government insists the commission of inquiry has been fair, the Nelson Chamisa-led Movement for Democratic Chance has raised claims of bias.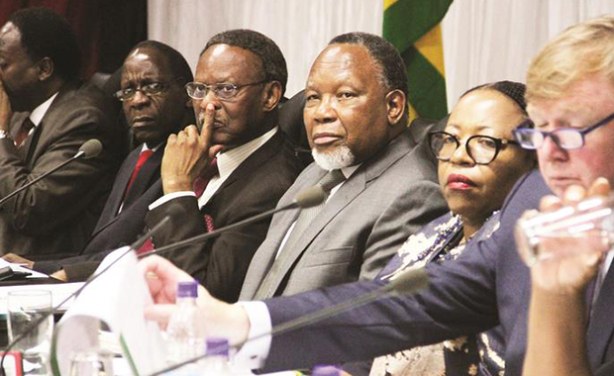 Commission chairperson Kgalema Motlanthe, third from right, and his team.
Documents
Author:

John Masuku

Publisher:

Publication Date:

28 November 2018

The Commission is now collating and analysing all information gathered and has already started compiling its final report and recommendations to be ... see more »