Eskom's Results Shed Light on Its Financial Woes
Africa's largest power utility Eskom's interim results up until September 2018 have been released. Things are not looking too bright as the utility posted an 89% drop in nett income.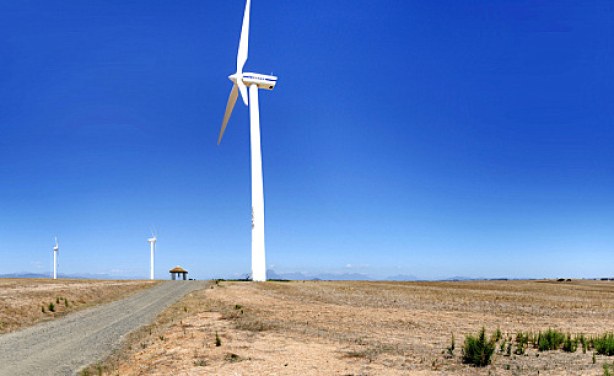 Eskom Generation's pilot wind-farm facility at Klipheuwel in the Western Cape, South Africa.
Video
Author:

South African Broadcasting Corporation

Publisher:

Publication Date:

28 November 2018

Eskom has announced an 89% percent plunge in net profit for the year ending 30 September 2018. The power utility released its interim results in ... see more »
South Africa: Parliamentary State Capture Inquiry - When MPs Act Like Public Representatives in the Interest of South Africa

Daily Maverick, 29 November 2018

It would be easy to ignore the report of Parliament's public enterprises committee inquiry into State Capture at Eskom, given the testimony bombs dropping at the Zondo Commission.… Read more »

South Africa: State Capture Report Sends 'Grossly Negligent' Gigaba and Brown to Zondo, Wants Criminal Investigations

Daily Maverick, 28 November 2018

As Eskom released its interim integrated results in Johannesburg on Wednesday, Parliament's public enterprises committee unanimously adopted its hard-hitting State Capture inquiry… Read more »

South Africa: Eskom Briefs Parliament On Turnaround Strategy

SAnews.gov.za, 22 November 2018

National power utility Eskom has tabled phase one of a strategic review that will deliver a turnaround blueprint that will include a short-term improvement plan, Parliament heard… Read more »

South Africa: Numsa's Irvin Jim - IPP's Will Cripple Eskom, Destroy Almost 100 000 Jobs

News24Wire, 18 November 2018

The National Union of Metalworkers of South Africa (Numsa) says the "disastrous" Independent Power Producers (IPP) programme to be implemented by power utility Eskom could cost the… Read more »

South Africa: Eskom Approves Retrenchment Process for Executives

SAnews.gov.za, 8 November 2018

Eskom's Board of Directors has decided to review the company's organisational design to enhance operational and cost efficiencies. Read more »
InFocus
A report from the National Treasury has exposed the level of corruption at power utility Eskom and Transnet, as well as the influence former home affairs minister Malusi Giga had ... Read more »

After many months of negotiations between South African energy giant Eskom and labour union Numsa, an agreement has been reached for a three-year tiered increase system for ... Read more »

A new solar energy plant in the Free State Province will provide much needed electricity to the residents of Wilhemina, a municipality where this commodity was not provided before. Read more »