Mass Rape Trial in DR Congo Begins
A UN investigation revealed that Ntabo Ntaberi Sheka's militia, known as the Nduma Defense of Congo and two other armed groups raped at least 387 people in 13 villages.
Congo-Kinshasa: Mass Rape Trial Crucial for Justice

HRW, 29 November 2018

The trial of a militia leader for mass rape and other grave crimes is crucial for justice in the Democratic Republic of Congo. Ntabo Ntaberi Sheka is being prosecuted for crimes… Read more »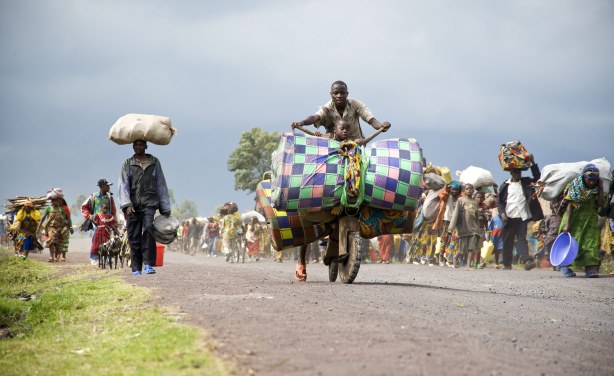 Displaced persons in North Kivu (file photo).
Congo-Kinshasa: DRC Must Probe Yesteryear Rapes

CAJ News, 1 August 2016

THE Democratic Republic of Congo has been urged to take action against the perpetrators of the mass rape by government forces and militia in Walikale, north of the country six… Read more »
InFocus
Ntabo Ntaberi Sheka, the founder of Nduma defense of Congo, has been wanted since 2011 under a national warrant for crimes against humanity, including mass rape. Read more »