Former Cape Town Mayor De Lille Launches Good
Former Democratic Alliance Mayor for the City of Cape Town, Patricia de Lille, who resigned after a long and acrimonius battle within the party has launched her own.
GOOD will be contesting the 2019 elections nationally and in all the nine provinces.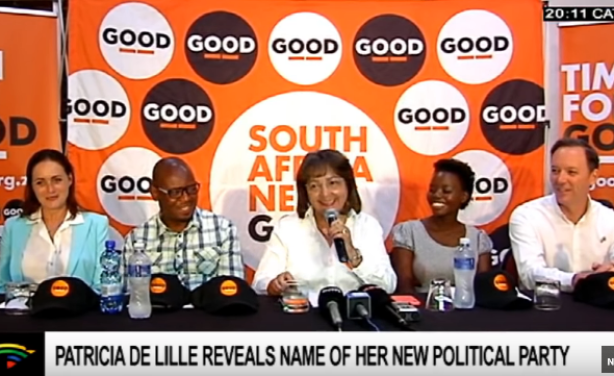 Former City of Cape Town mayor Patricia de Lille launchs her new political party, GOOD.