Parties Clash After 'Hooligans' Vandalise Stores in South Africa
The Democratic Alliance has slammed supporters of the Economic Freedom Fighters (EFF) who vandalised a Vodacom store during a protest after an image of EFF leader Julius Malema and Floyd Shivambu shown at the Vodacom Journalist of the Year awards captioned 'abusers of democracy'.
Video
Publisher:

Publication Date:

3 December 2018

The Economic Freedom Fighters says mobile network Vodacom has declared war on the party and its leadership. This after an image of EFF leader, Julius ... see more »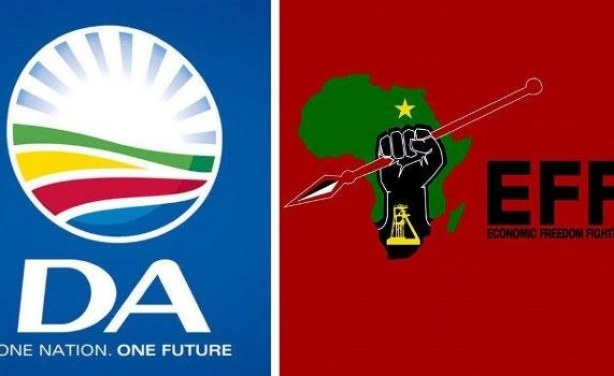 Left: Democratic Alliance logo. Right: Economic Freedom Fighters logo.