Samsung Nigeria Caught Using iPhone to Promote Galaxy Note 9
Samsung is once again in the spotlight after YouTuber Marques Brownlee spotted a tweet from Samsung Nigeria that was promoting the new Galaxy Note 9's was posted from an iPhone. Following this expose, Samsung Nigeria deleted - not the tweet - but the whole account. However, by that time, screenshots of the post had already started doing rounds...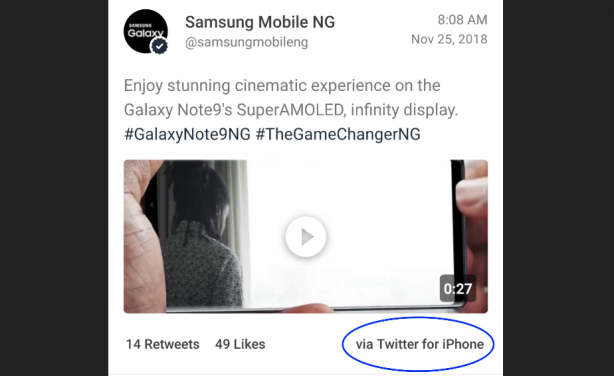 Samsung Nigeria tweets promo via iPhone.