Battle Between Broadcaster, South African Govt Takes Casualties
At least two board members have resigned from the embattled South African Broadcasting Corporation after Communications Minister Stella Ndabeni-Abrahams said: "We realised that the board was no longer acting in the interests of the company, the shareholder and Parliament".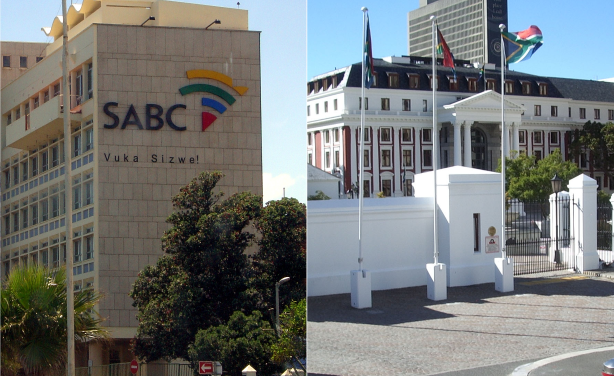 Left: SABC headquarters in Sea Point. Right: National Assembly.
InFocus
The Communications Workers Union has warned the SABC that they will "shut down" the corporation if it does not address their concerns, including doing away with retrenchments. The ... Read more »

A grievance letter written by workers at the South African Broadcasting Corporation has listed several demands which includes a revolt against retrenchments, the removal of the ... Read more »

The SABC will let go of 981 of their 3,377 permanent employees and 1,200 of the 2,400 freelance journalists. "We are technically insolvent as an organisation and are not able to ... Read more »