Businesses in Somalia Face 'Taxation' by Militants
Businessmen and analysts say rival Islamist groups are targeting companies to an unprecedented degree with demands for taxes.
Somalia: Businesses Face 'Taxation' by Militants

VOA, 30 November 2018

Al-Shabab and pro-Islamic State militants in Somalia are engaged in an economic war, and it is the country's business sector that is getting cut down in the crossfire. Read more »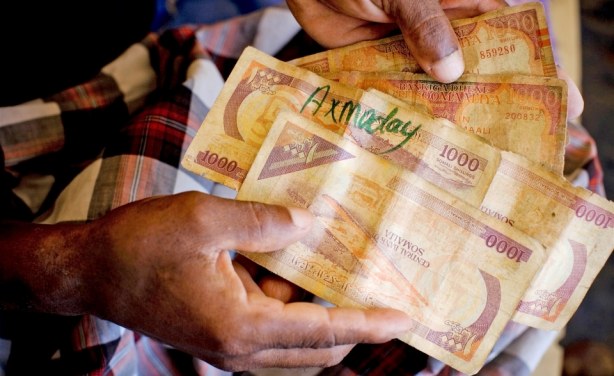 Somali currency.