Armed With Coffee, Uganda's Women, Youth Look to Secure Land
The three-year European Union-funded project aims to put coffee-farming in the hands of young people by encouraging land-owning farmers to let younger family members use their land. Officials say the project will train young people to grow quality coffee, teach them the skills to process it and connect them to new markets, including for export.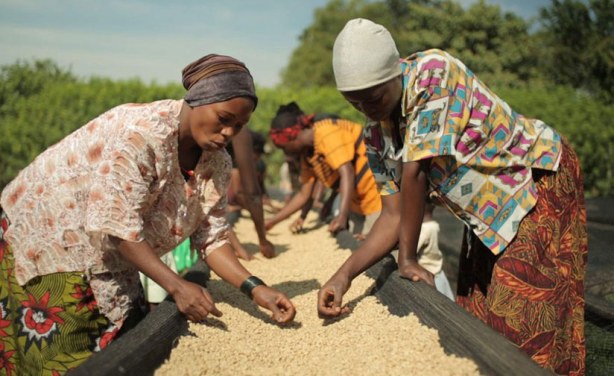 Women sorting and drying coffee beans.