Nigeria Worst Affected by Food Insecurity in 2017 - UN Report
The World Humanitarian Data and Trends 2018 report says some 124 million people in 51 countries experienced crisis-level food insecurity in 2017, a nearly 15% increase from 2016. The worst-affected countries were Nigeria, Somalia, South Sudan and Yemen. The report, along with the Global Humanitarian Overview, has just been released by the UN's Office for the Coordination of Humanitarian Affairs.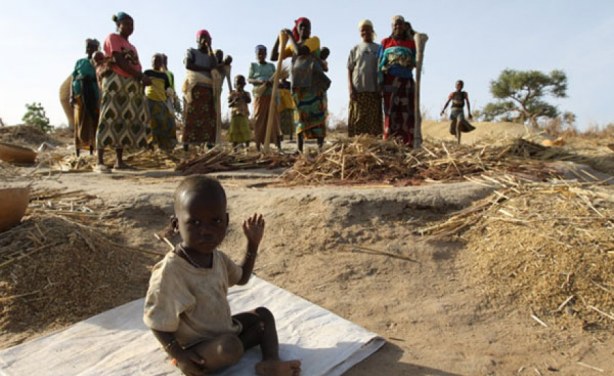 Famine in Nigeria (file photo).
Documents
Author:

United Nations

Publisher:

Publication Date:

4 December 2018

The Global Humanitarian Overview (GHO) 2019 is the most comprehensive, authoritative and evidence-based assessment of world humanitarian needs. The ... see more »
InFocus
With famine looming in four countries - South Sudan, Nigeria, Somalia and Yemen - the United Nations-backed Committee on World Food Security has stressed the need to rally support ... Read more »