UN Talks on Western Sahara Ended Well - Envoy
The first UN-led talks in six years over the disputed Western Sahara-region concluded on a positive note on Thursday in Geneva, where the organisation's representative Horst Köhler said that further discussions are planned "in the first quarter of 2019". Köhler said the meeting was a "first - but important - step" towards a renewed political process on the future of the disputed territory.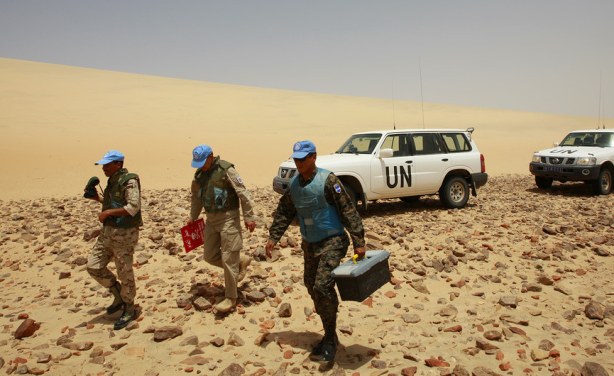 Peacekeepers have been stationed in Western Sahara since 1991 when the UN mission, MINURSO, was established (file photo).
InFocus
The United Nations Security Council, which met last week in New York, reiterated its strong support to the UN Envoy for Western Sahara, Horst Kohler. A source says Kohler intends ... Read more »

"Your presence allows us to reiterate our support for the struggle of the people of Western Sahara for self-determination and independence," said South African President Cyril ... Read more »

Namibia's leader Hage Geingob has called on the international community to compel Morocco to implement a United Nations Security Council resolution calling for Western Sahara's ... Read more »