Watch South African Musicians Pay Tribute to Johnny Clegg
At least 50 musicians came together to celebrate the life and work of Johnny Clegg and recorded a special version of his 1993 hit song, The Crossing. A fund, Friends of Johnny Clegg, was also created in his honour to help alleviate the education crisis in South Africa. Johnny Clegg is battling cancer.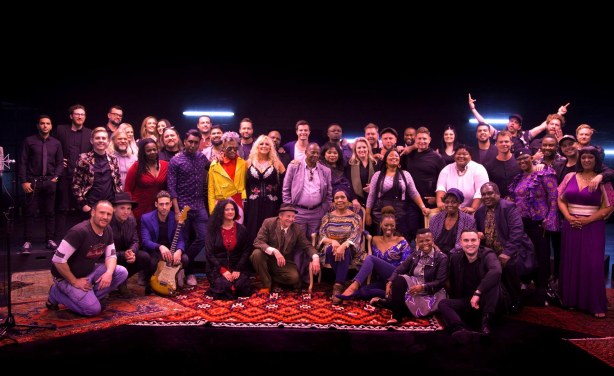 South African artists perform moving tribute to Johnny Clegg.
InFocus
The popular South African singer has announced that he will be performing a special one-night-only concert in Harare as part of his farewell tour. The concert will take place at ... Read more »

The popular singer was never going to bow out quietly. Despite battling cancer, he felt he owed his fans a proper farewell. The Final Journey traverses his life and career from the ... Read more »