'Prostitute' Insult Puts South Africa, Rwanda Relations on Ice
The South African government has suspended the normalisation of relations with Rwanda following the publication of a now-deleted story by Rushyashya which insulted South African International Relations and Cooperation Minister Lindiwe Sisulu by calling her a "prostitute". She was also slammed on Twitter by Rwandan Deputy Foreign Minister Olivier Nduhungirehe who described her as a "convicted criminal" who is "leading a subversive movement".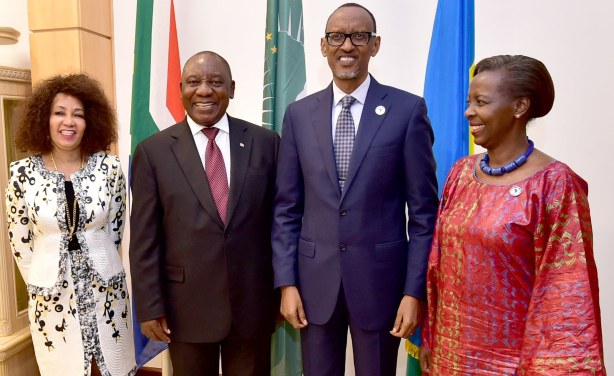 From left to right: South African Minister of International Relations and Cooperation Lindiwe Sisulu, President Cyril Ramaphosa, President Paul Kagame and former minister of foreign affairs and cooperation in Rwanda, Louise Mushikiwabo at the State house in Kiigali (file photo).
InFocus
Spokesperson for the Department of International Relations and Cooperation Clayson Monyela said that as part of the continued monitoring of the security situation in the country, ... Read more »