'Ineptitude' Led to Acquittal for 3 Child Rapes in South Africa
A former scholar patrol guard at a Soweto primary school has been acquitted on three rape counts and 11 of sexual assault. Johannes Molefe, 58, was declared a free man after Acting Judge Peet Johnson found that the State had failed to prove beyond reasonable doubt that he had committed the acts in 2017 on the children aged between five and 13. The judge cited errors, discrepancies, not enough evidence submitted and numerous contradictions as reasons for the acquittal.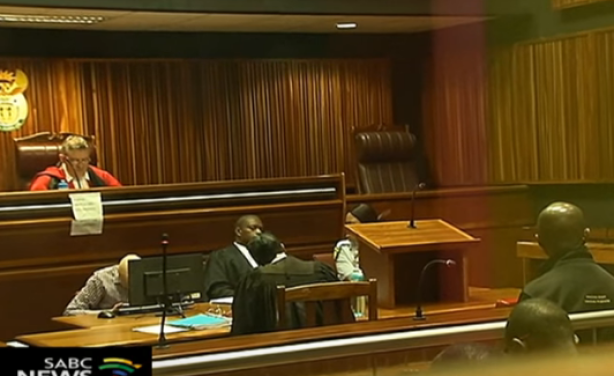 Acting Judge Peet Johnson handing down judgment in the Palm Ridge Magistrate's Court.
South Africa: Parents Welcome NPA's Decision to Appeal Scholar Patrol Guard's Acquittal for Rape, Sexual Harassment

News24Wire, 13 December 2018

The parents of the children who were victims in the sexual assault case against a former scholar patrol guard at a primary school in Soweto, Johannesburg, have welcomed the… Read more »

South Africa: 'We Trusted Him' - Soweto Community Responds to Acquittal of Scholar Patrol Guard

News24Wire, 13 December 2018

The community of Orlando East in Soweto, Johannesburg, is struggling to put back the pieces a day after a high court judgment in which a former scholar patrol guard at the AB Xuma… Read more »

South Africa: NPA to Appeal Acquittal of Soweto Scholar Patrol Guard On Rape, Sexual Assault Charges

News24Wire, 13 December 2018

The NPA will challenge the acquittal of a Soweto scholar patroller on all counts leveled against him in the South Gauteng High Court sitting in the Palm Ridge Magistrate's Court on… Read more »

South Africa: 'Comedy of Errors' Leaves Former Soweto Scholar Patrol Guard in Sexual Assault Case a Free Man

News24Wire, 12 December 2018

Errors, discrepancies, not enough evidence submitted and numerous contradictions have left the parents of 13 young girls lost for words and doubting the justice system. Read more »
Video
Author:

SABC Digital News

Publisher:

Publication Date:

13 December 2018

Johannes Molefe - accused of sexually abusing multiple pupils at Soweto's AB Xuma primary school - is a free man. He's free because the State failed ... see more »