Want to Work In Kenya? Apply For Permits In Your Country
The government has directed the Immigration Department to immediately stop issuing work permits to foreigners. The move is reportedly aimed at curbing "mischief" by foreigners who come into the country as tourists before using proxy to get work permits.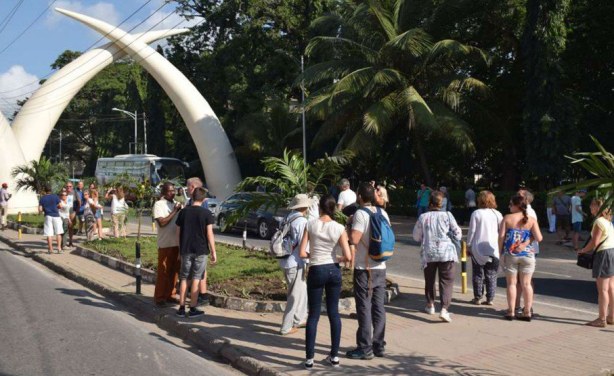 A group of tourists take photos at the iconic Tusks along Moi Avenue in Mombasa's CBD.
InFocus
President Uhuru Kenyatta says he hopes the move will prompt other African states to open up their borders. He also says that all East African Community nationals are free to work ... Read more »