Drive-Thru Raises the Bar on Tackling South African Drunk Driving
A "drive-thru bar" set up along Johannesburg's busy William Nicol Drive and touted as the hottest new spot in the city is part of a campaign by Aware.org and Arrive Alive to get South Africans to think about their drinking habits when getting behind the wheel.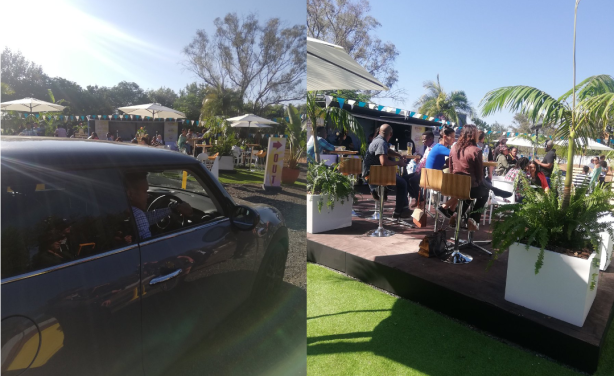 Composite image of patrons at the Drive-Thru Bar on William Nicol drive. The "bar" only serves water and non-alcoholic beverages and was set up to promote awareness of the dangers of drinking and driving.