Rwanda Leads Africa With Universal Healthcare Scheme
Rwanda is one of the few developing countries in the world that have successfully achieved universal healthcare, with a scheme touted as one of the most successful on the continent. It is also credited for the country's lower maternal and infant mortality rates.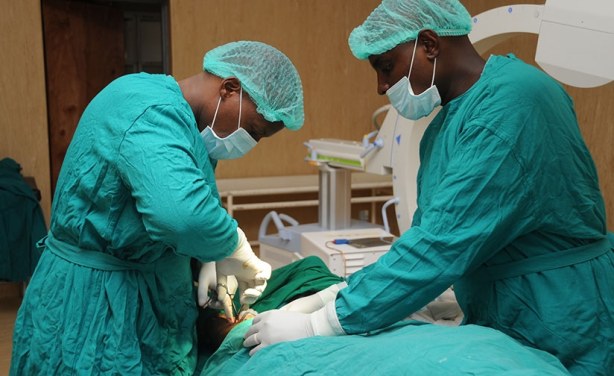 Doctors at Rwanda Military Hospital, Kanombe (file photo).
InFocus
Praise has been heaped on President Paul Kagame for the strides his country has made in the healthcare sector, at the opening of the World Health Assembly in Geneva. According to ... Read more »

Many African countries are integrating universal health insurance into their national health strategy, which has been lauded by the World Health Organization. It is an initiative ... Read more »