Man Appears in Court After Blaze Devastates South African Towns
TimesLive reports that a 34-year-old man who allegedly started the wildfire near Betty's Bay in the Western Cape, which continues to rage, is expected to spend the next week in jail until his bail hearing. This comes after one person died and two others were injured in the devastating blaze.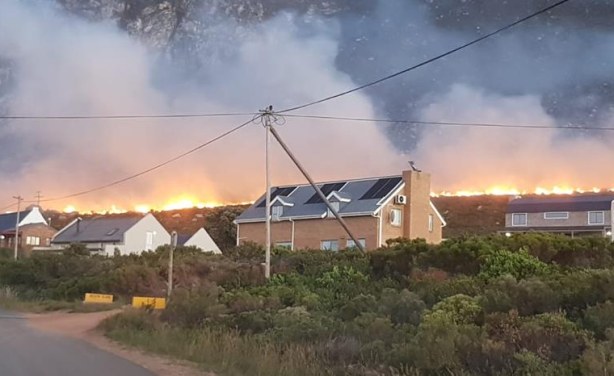 Smoke rises from the wildfire in Betty's Bay.