Will Mnangagwa's Clean-Up Day Eliminate Trash in Harare?
Mounds of waste in garbage dumps around Zimbabwe's capital are hindering the citizenry's confidence in the government. Trash cans or bins overflow with garbage - but this could be a thing of the past if, like Rwandans, Zimbabweans take the national clean-up campaign seriously.
Documents
Author:

The Herald

Publisher:

Publication Date:

3 January 2019

The Environmental Management Agency has lined up activities to raise public awareness on the National Clean-up exercise. see more »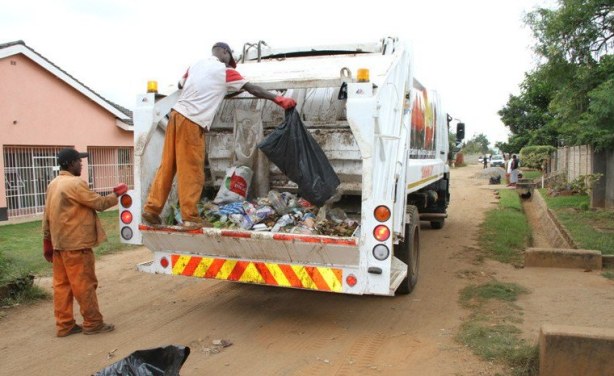 Harare City Council workers collecting garbage in residential areas (file photo).
Zimbabwe: National Clean-Up Preparedness Brief

The Herald, 3 January 2019

The Environmental Management Agency has lined up activities to raise public awareness on the National Clean-up exercise. Download the full brief here. Read more »

Zimbabwe: National Clean-Up Launch Historic

The Herald, 12 December 2018

Up launch was a historic day on the Zimbabwean calendar as the people of Zimbabwe from all walks of life took it upon themselves to make the environment clean, in all parts of the… Read more »
InFocus
President Emmerson Mnangagwa has declared the first Friday of every month a national environment cleaning day. No doubt Rwanda was the inspiration for this move - Umuganda day of ... Read more »