Nigerian Presidential Candidate Moghalu Fears Election Rigging
In an extensive interview with the Premium Times, presidential candidate Kingsley Moghalu says he fears that Nigeria's Independent National Electoral Commission will not be independent enough to resist what is "obviously the intention of the ruling party to rig the elections". Moghalu is running for the Young Progressives Party.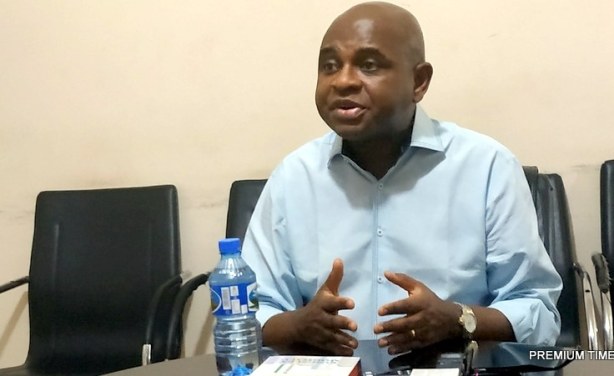 Kingsley Moghalu, pesidential candidate of the Young Progressives Party in Nigeria.
Nigeria: How I Will Defeat Buhari - Moghalu

Premium Times, 22 December 2018

The presidential candidate of the Young Progressives Party (YPP), Kingsley Moghalu, visited PREMIUM TIMES head office in Abuja on Tuesday. Read more »
InFocus
Former deputy governor of the Central Bank of Nigeria, Kingsley Moghalu, has chosen to run for president next year on the platform of the Young Progressive Party. Read more »

Kingsley Moghalu, who is running for president of Nigeria, brought his 'Build a Nation' tour to Washington, DC, on April 5. Addressing members of the Nigerian diaspora at the ... Read more »

Kingsley Moghalu, former deputy governor of the Central Bank of Nigeria, has officially declared candidacy for president in the 2019 general elections. Read more »