Africa to Benefit When Continent's Young Innovators Take the Lead
Africa's recurrent challenges can benefit from the many inventions coming off the continent but we must invest in creating an environment that makes it easy to discoverer these inventors, writes Esther Ngumbi for The Aspen Institute.
Africa: Paving Way for Many More African Inventors

The Aspen Institute, 8 January 2019

Sixteen young African inventors were recently shortlisted as finalists of the Africa Prize for Engineering Innovation awarded by the Royal Academy of Engineering. While the… Read more »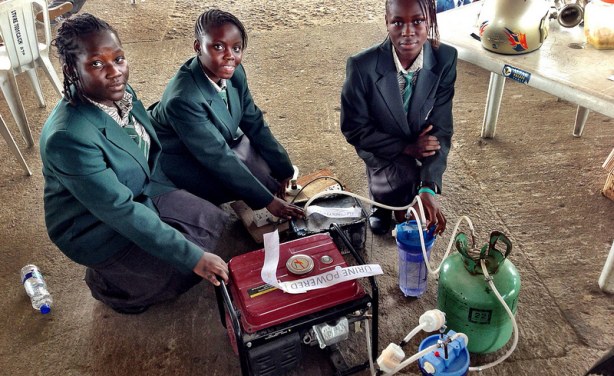 The creators behind one of the more unexpected products at the Maker Faire Africa in Lagos - a urine-powered generator (file photo).
InFocus
Samuel Mugarura, a fourth year student of chemistry and botany at Makerere University, made headlines in 2016 when he announced that he had made teargas, which got him in trouble ... Read more »

When it came to keeping lions at bay, an old-fashioned scarecrow just wasn't up to the job. So a 13-year-old Maasai cattle herder combined basic technology with teenage ingenuity ... Read more »

Nii Quaynor, chairman of Ghana Dot Com and noted technology expert, has said that "digital currency and transaction frameworks for the Internet are the next step" for the ... Read more »