Mauritius, St Helena Seek NCDs Prevention Method Through Research
With noncommunicable diseases burdening many countries across the globe, governments continue to seek solutions and develop plans of action to address the diseases. A delegation from St Helena, a small British Island went on a study tour to learn from Mauritius' experiences in the prevention and control of NCDs in the country. 80% of all deaths in Mauritius are due to NCDs and the prevalence of diabetes is similar to that of St Helena's.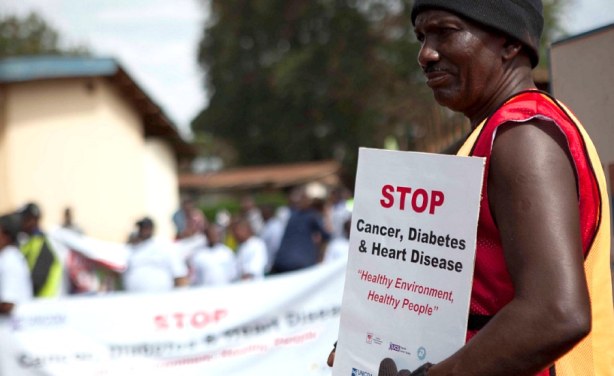 Mike of the Uganda NCD Alliance leads a parade around the community in Kampala to raise awareness of NCDs (file photo).
Video
Author:

AllAfrica

Publisher:

Publication Date:

20 July 2018

Most African countries are putting measures in place to prevent deaths from noncommunicable diseases like cancer. Tanzania is injecting funding to ... see more »
InFocus
A new study recommends that cost-effective interventions are needed in low- and middle-income countries to reduce death burden caused by non-communicable diseases. Each year 15 ... Read more »

The WHO regional director for Africa, Rebecca Moeti has urged African leaders to prioritise the medical interventions in their respective countries, to reduce the burden of ... Read more »