What Magufuli's Mini Cabinet Reshuffle Means for Tanzanians
In a move that is meant to open up Tanzania to an industrialised economy, President John Magufuli has formed a new Ministry for Investment a month after he directed that the Tanzania Investment Centre be shifted. During the swearing-in ceremony of the new officials, Magufuli ordered the newly appointed minister of minerals to fast-track the construction of mineral centers in all mineral-producing regions in the country to "eliminate theft and unlawful exportation of minerals causing massive economic loss to the country".
Tanzania: What Mini Cabinet Reshuffle Means

Citizen, 9 January 2019

President John Magufuli gave a boost to investment promotion initiatives yesterday when he formed a new Ministry for Investment as his administration seeks to open up the country… Read more »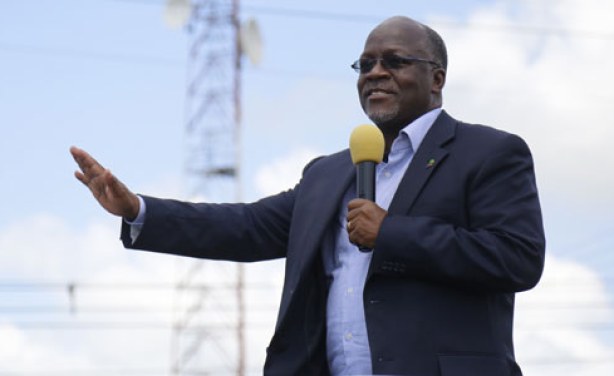 President John Magufuli (file photo).
InFocus
Tanzanian President John Magufuli has fired Minister for Home Affairs Mwigulu Nchemba in a mini-cabinet reshuffle - replacing him with Kangi Lugola, who had been deputy environment ... Read more »

Various stakeholders have praised President John Magufuli for splitting the ministry of agriculture, livestock and fisheries. Read more »