DR Congo's Catholic Church Disputes Presidential Election Results
Western skepticism is growing over the DR Congo's presidential election results, with France bluntly calling them inconsistent with other findings, and former colonial power Belgium planning to raise the matter at the UN Security Council on Friday.Provisional election results show Felix Tshisekedi with 38% of the votes cast, ahead of the leading opposition candidate Martin Fayulu. The country's influential Catholic Church, which sent more than 40,000 observers to the polls, has also disputed the result.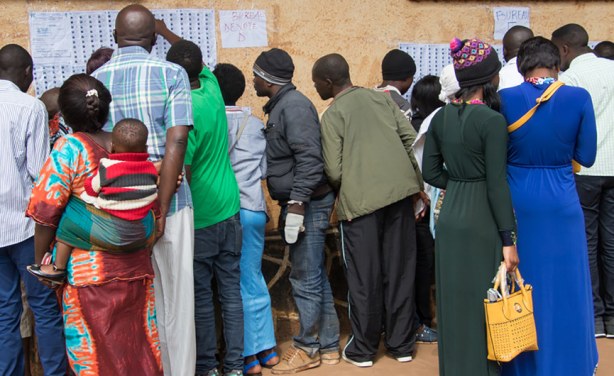 Voters look for their names in the lists during Presidential and Legislative elections in in the Democratic Republic of the Congo (30 December 2018).
Video
Author:

SABC Digital News

Publisher:

Publication Date:

11 January 2019

SABC News East African correspondent, Sarah Kimani gives an update on the DRC elections. The DRC has been in the grip of a two-year crisis over the ... see more »
Congo-Kinshasa: Protests, Anger Predicted After Congo Names Surprise Election Winner

VOA, 11 January 2019

Election officials in the Democratic Republic of Congo have sparked surprise and outrage by naming opposition leader Felix Tshisekedi the winner of the nation's presidential… Read more »

Congo-Kinshasa: DR Congo Still Plagued By Chaos

Deutsche Welle, 10 January 2019

First the voting was delayed, now the results are being contested. It has been a difficult election for the Democratic Republic of Congo and its citizens, who are longing for… Read more »

Congo-Kinshasa: Anxiety Grips DRC As Opposition Leader Wins Election

CAJ News, 10 January 2019

TENSION that could plunge the Democratic Republic of Congo (DRC) into further mayhem has engulfed the country after opposition candidate, Felix Tshisekedi, was announced winner of… Read more »

Congo-Kinshasa: Tshisekedi's Victory in the DRC Is Historic - but Controversial

The Conversation Africa, 10 January 2019

Félix Tshisekedi is the Democratic Republic of the Congo's (DRC) president elect. He is the leader of one of the DRC's longest serving opposition parties, the Union for… Read more »

Congo-Kinshasa: 2018 Elections - An Analysis of Implausible Results

African Arguments, 10 January 2019

What are the chances that Felix Tshisekedi really won? Read more »

Congo-Kinshasa: Election Results - Congolese Organisation in South Africa Fears Chaos

allAfrica, 10 January 2019

The Congolese People's Organisation in South Africa fears that chaos could erupt in the Democratic Republic of Congo after the country's electoral commission declared … Read more »

Congo-Kinshasa: Tshisekedi 'Negotiated' Congolese Election Result With Kabila, Says Fayulu

RFI, 10 January 2019

Congolese opposition leader Martin Fayulu has accused fellow opposition challenger Felix Tshisekedi of negotiating a backroom deal with President Joseph Kabila over the elections… Read more »
Video
Author:

SABC Digital News

Publisher:

Publication Date:

10 January 2019

FSN reporter in Kinshasa Chris Ocamringa discusses the reaction to the presidential elections in the Democratic Republic of Congo. see more »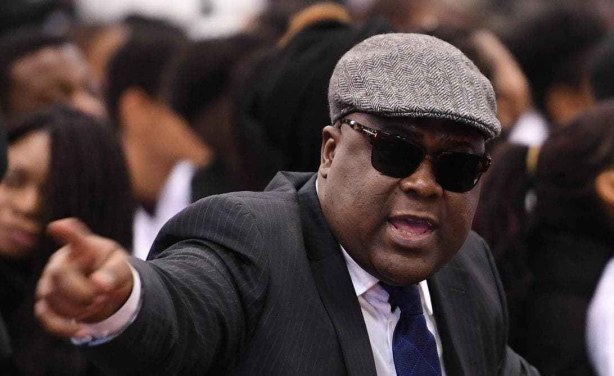 Felix Tshisekedi
Congo-Kinshasa: Embassy Warns Americans to Leave

VOA, 10 January 2019

The U.S. embassy in the Democratic Republic of Congo is warning Americans to leave the country, as Congolese officials prepare to announce election results. Read more »
InFocus
The quiet work of pro-democracy activism has been ongoing in the Congo since 2012 and the process of cultivating a demanding citizenry is visibly yielding results. A recent example ... Read more »