Mutharika, Chilima in Tug-of-War As Malawi Election Draws Near
In a move that the opposition has described as a political witch-hunt, Malawi's government reduced Vice President Saulos Chilima's security detail, but the presidential aspirant has obtained a court order restraining government or police from tampering with his protection service team. Chilima, a former ally of President Peter Mutharika, ditched the ruling party and is set to run in the May 21 presidential race.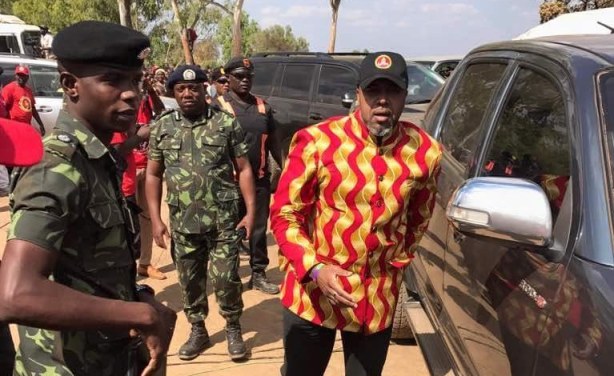 Vice President Saulos Chilima with his security.
Malawi: VP Chilima's Security Vehicle Seized, 41 Security Officers Summoned

Nyasa Times, 9 January 2019

Malawi Police Services have withdrawn one of the security vehicles belonging to State Vice-President and UTM leader Saulos Chilima's fleet, as part of his entitlement and summed 41… Read more »

Malawi: I Will Fight Hard to Get Votes for Chilima, Says MP Kabwila

Nyasa Times, 9 January 2019

Salima North West legislator Jessie Kabwila will represent her new party UTM in the May 21 Tripartite Elections as she went unopposed during the primary elections on Tuesday after… Read more »

Malawi: Three Independent Presidential Candidates Obtain Nomination Papers

Nyasa Times, 9 January 2019

Three independent presidential pretenders in the upcoming Tripartite election have obtained their nomination papers, Malawi Electoral Commisson (MEC) has confirmed. Read more »

Malawi: 13 Get Presidential Nominations in Malawi

Nyasa Times, 9 January 2019

At least 13 aspirants have obtained presidential nomination papers from the Malawi Electoral Commission (MEC) as the battle for the May 21 State presidency gets another gear. Read more »

Africa: Presidential Elections to Watch in Africa This Year

Nation, 6 January 2019

After the relentless electoral drama across Africa last year, several countries will hold presidential polls this year. Read more »