Zimbabwe Doctors Back at Work After 40-Day Strike
All Zimbabwean doctors who had withdrawn their labour from government hospitals have now returned to work. This follows an announcement by their association calling off the 40-day industrial action.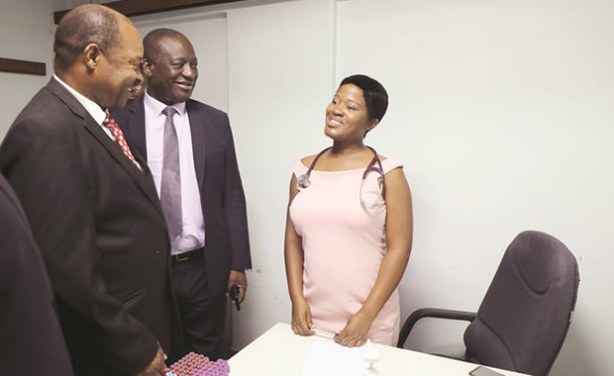 Health and Child Care Minister Dr Obadiah Moyo and his deputy Dr John Mangwiro speak to Dr Matavata who resumed work yesterday at the Parirenyatwa Group of Hospitals.
Zimbabwe: Doctors' Strike Over

The Herald, 11 January 2019

All doctors who had withdrawn their labour from Government hospitals have now returned to work. This follows an announcement by their association yesterday calling off the 40-day… Read more »

Zimbabwe: Striking Doctors End 40-Day Job Action

263Chat, 10 January 2019

Striking doctors have today called off their industrial action after 40 straight days of downing tools, amid calls for continuous engagement between doctors and the parent ministry… Read more »
InFocus
A month-long nationwide strike by doctors in Zimbabwe has left thousands of patients without adequate treatment . The doctors are demanding an increase in salaries and improved ... Read more »

The month-long strike by doctors in Zimbabwe's public hospitals shows no sign of ending as they defy threats of being sacked in their campaign for higher pay and improved working ... Read more »

The government has warned that junior doctors will face disciplinary action if they want to return to work, with Acting President Constantino Chiwenga accusing the medics of ... Read more »