Zimbabwean President Starts Five-Country European Tour
President Emmerson Mnangagwa has arrived in Russia to kick start his five-nation European tour as protests against his government rock Harare and Bulawayo. New Zimbabwe reports that exiled former cabinet minister Professor Jonathan Moyo criticised the Zimbabwean leader for hiring a luxury jet while unrest flares back home.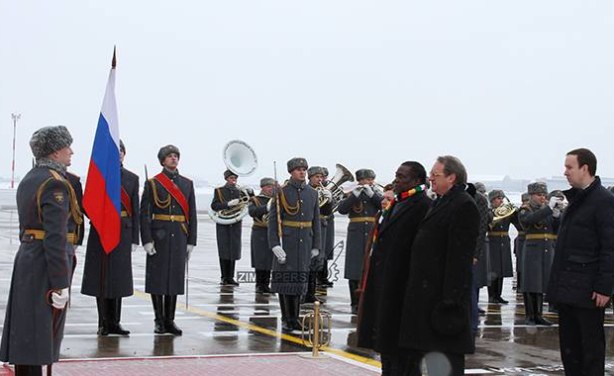 President Emmerson Mnangagwa stands at attention as Zimbabwe's national anthem is played by a Guard of Honour mounted for him by the Russian military in Moscow. With Mnangagwa is Russia's Deputy Minister of Foreign Affairs (the Middle East and Africa) Bogdanov Mikhail Leonidovich.
InFocus
Minister of State for National Security Owen Ncube has blamed the opposition MDC Alliance, its allies in non-governmental organisations and civic society sectors for a day of ... Read more »