Family of South African Official Who Died by Suicide Speaks Out
The family of Lennox Garane, a former senior manager of one of Parliament's international relations units who took his own life in protest against "gross unfairness" in parliament, has said they hope an investigation by the Public Service Commission into his death will probe the highest levels of government.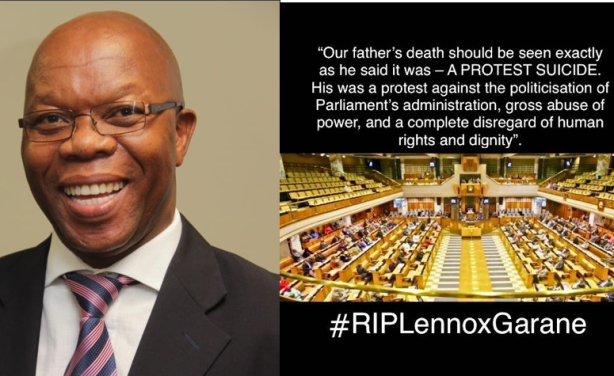 Left: Lennox Garane. Right: An image macro featuring text from a statement by the family of Lennox Garane.