Police Question MP Over Death of Investigative Journalist
Ghanaian authorities have announced an investigation into the death of journalist Ahmed Hussein-Suale, following calls to do so, including from the Committee to Protect Journalists. Hussein-Suale, who was shot dead as he was driving home, was a colleague of the well-known undercover journalist Anas Aremeyaw Anas and part of the Tiger Eye Private Investigations team, which has worked to expose corruption.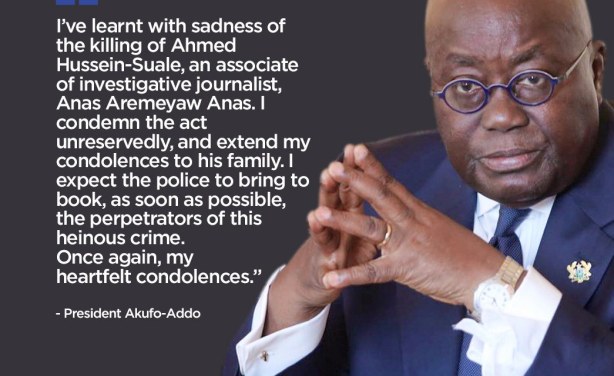 Ghanaian President Nana Akufo-Addo posted on Twitter that he expected the police to swiftly bring the perpetrators to justice.
InFocus
Following the release of a video by Ghanaian journalist, Anas Aremeyaw Anas, showing African soccer officials taking bribes to influence the outcome of games, a Kenyan World ... Read more »