Former Botswana Intelligence Boss Facing Corruption Charges
The once-feared head of Botswana's Directorate of Intelligence Services (DIS), Isaac Kgosi was arrested at Gaborone's Sir Seretse Khama Airport on suspicion of tax evasion. Kgosi, who had been a spy boss since 2009, was fired by President Mokgweetsi Masisi in May 2018. During his tenure, Kgosi boldly told the parliamentary public accounts committee that, as the spy chief, he is the accounting officer and doesn't report to anyone on issues of operations, not even the president.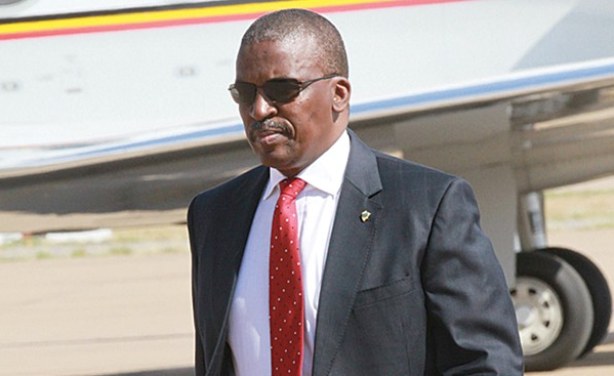 Botswana's former Director of the Directorate of Intelligence and Security Services (DISS), Isaac Kgosi.
Botswana: New President Fires 'Most Feared Man' in the Land

The Patriot, 8 May 2018

The appointment of new Director General of the Directorate on Intelligence and Security, Peter Magosi to replace the deposed Isaac Kgosi has sparked widespread mixed reactions from… Read more »

Botswana: We Will Not Appoint Kgosi - Morupisi

The Patriot, 26 September 2018

Government has maintained its stance regarding the refusal to employ former Director General of Directorate of Intelligence and Security (DIS) Isaac Kgosi as Senior Private… Read more »

Botswana: Khama Decorates Makgophe, Kgosi

Botswana Daily News, 26 March 2018

President Lt Gen. Dr. Seretse Khama Ian Khama on March 26 bestowed the commissioner of Police, Mr Keabetswe Makgophe and the director general of the Directorate on Intelligence and… Read more »
InFocus
President Mokgweetsi Masisi's decision to dismiss the Director of Intelligence and Security Services, Isaac Kgosi has sparked widespread reactions from the public. During his ... Read more »