What's Sucking Goats' Blood in Namibia?
Creatures that allegedly suck blood from livestock have killed 30 goats so far this year in northern Namibia. The attacks have been occurring since 2000.
Namibia: Goats Killed By 'Mysterious Beast'

Namibian, 18 January 2019

Residents of Uukwanambwa and Amuteya villages in the Onyaanya constituency, Oshikoto region, are left looking for answers after close to 30 goats were killed and their blood… Read more »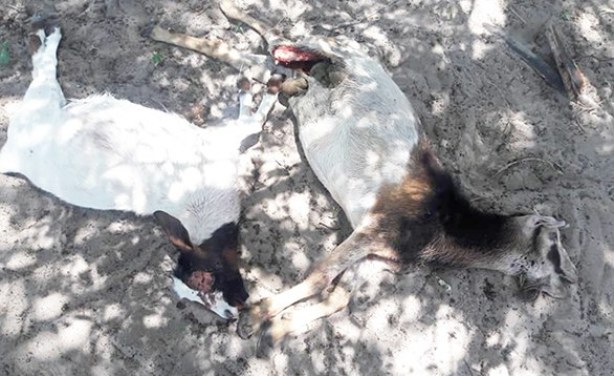 Dead goats.