Anti-Apartheid Organizer Who Became Influential UN Envoy - Kumalo
Dumisani Kumalo, a 'major and defining force' in the U.S. anti-apartheid movement who became a widely respected ambassador to the United Nations, has died. In a tribute, President Ramaphosa said Kumalo "was instrumental in South Africa's transition from a Pariah state to a partner to the international community."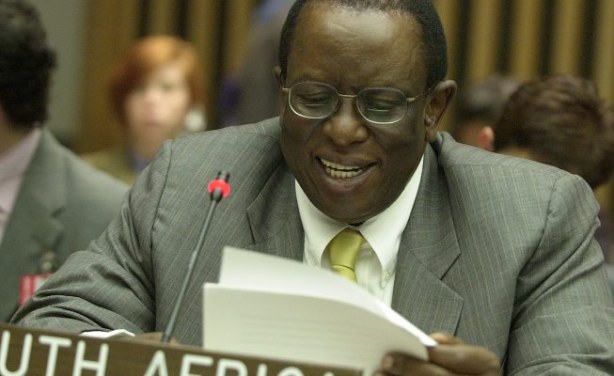 South African Ambassador Dumisani S. Kumalo, delivering a statement on behalf of the Group of 77 and China at the United Nations in 2006.
Documents
Publisher:

Government of South Africa

Publication Date:

23 January 2019