Here's How Magufuli is Censoring the Press in Tanzania
Since coming into power in 2015 President John Magufuli has enforced laws and regulations that heavily restrict journalism in Tanzania including the Cybercrimes Act, which designates jail time for "insulting" him. During his first year in office, two radio stations and a newspaper were banned, last year two CPJ journalists were arrested under unclear conditions and bloggers have to apply for a license and pay annual fees before they can publish any material online.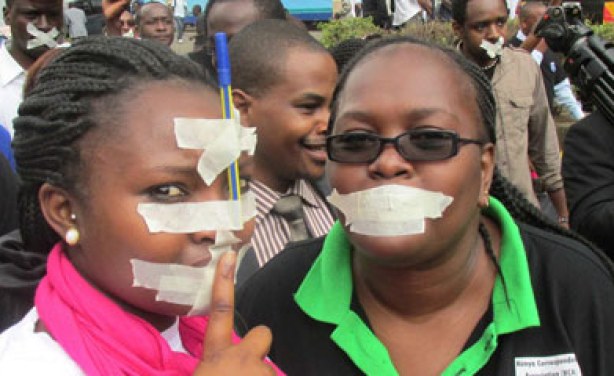 Kenyan journalists protest government censorship.