Why Mohammed's Trip to Davos is So Important
It's something of a miracle that Mohammed Hassan Mohamud has arrived at Davos at all, because as a refugee who has lived in Kenya's Kakuma camp for the last 20 years, he has no passport, no official date of birth and has never been anywhere outside the semi-arid climate of Sub-Saharan Africa. This is his plea...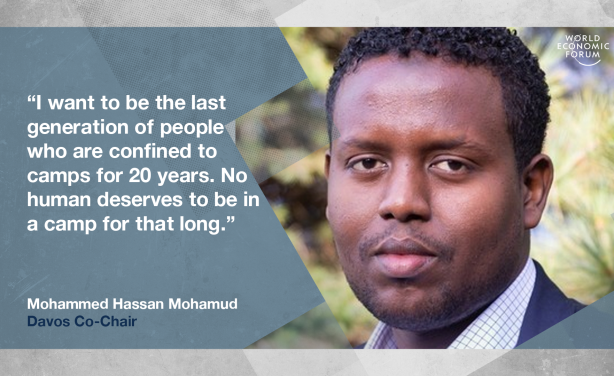 The Co-Chairs of this year's Annual Meeting have delivered a strong call to action to participants in Davos. Perhaps the most emotional plea came from Mohammed Hassan Mohamud, a Somalian refugee who has spent the last 20 years living as a displaced person in Kenya. Next week he will go back to that camp. And what keeps him awake at night is whether he will spend the rest of his life there.
Video
Publisher:

World Economic Forum

Publication Date:

22 January 2019

Mohammed Hassan Mohamud has lived in Kenya's Kakuma camp for the last 20 years, he has no passport, no official date of birth and has never been ... see more »